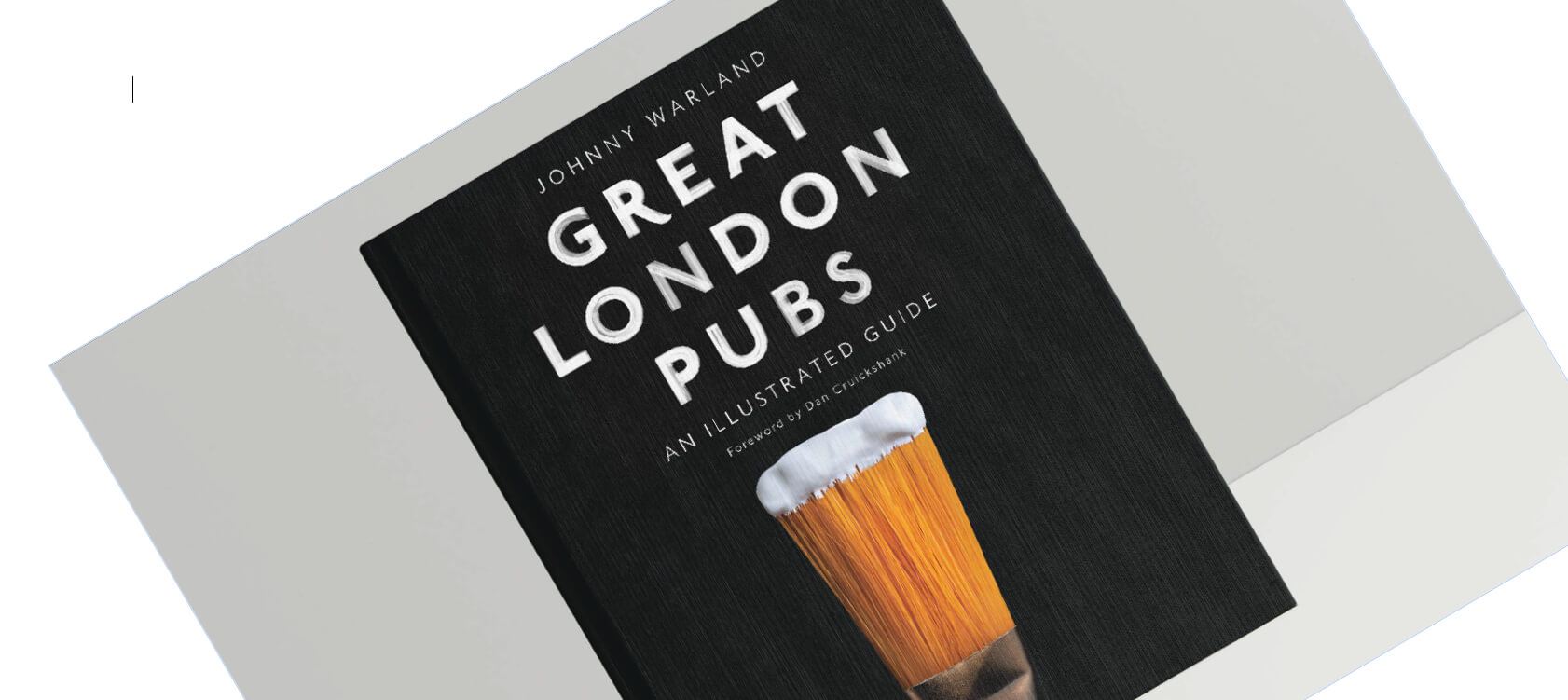 The Book
Overview
Stop Press!
This is our 200-page love letter to the Great British boozer from London's leading pub tour guides.
With over 3,500 pubs still trading we've curated the 50 or so we think you really should have a pint in before you die. Whether a lifelong Londoner or merely passing through, each pub is a unique cornerstone to not only the streetscape, but perfectly bookending a great thwack of London history.
From literary legends frequented by Dickens, Thomas & Orwell to backstreet boozers far from the maddening crowds there is something here for the competitive elbow-bender or armchair enthusiast.
Ever wondered where to find the narrowest pub in the City of London, what's considered by some to be Shakespeare's local, or where the Great Train Robbery was plotted? You'll find them here...and more. 
With timeless bespoke illustrations for each pub, we try to capture the timeless essence of each venue and inspire the reader to venture for a pint or two down tippling street.
"When you have lost your inns, drown your empty selves, for you will have lost the last of England."

Hilaire Belloc
Our guide to London's pubs
Highlights include:
Over 200 pages of illustration in hardback
Foreword by eminent London historian Dan Cruickshank
George Orwell's seminal "Moon Under Water" printed in full
Over 50 classic London pubs illustrated
Each pub has a smattering of quirky history attached
Each entry has "Nearby & Noteworthy" pubs in the area to create your own crawl
Points of historical interest "When In Rome" also noted to help make a day of it all
Hand-illustrated by Emma Majury with design layout by the award-winning Pearlfisher agency
Chapters include: Literary Legends, Thameside Taverns, Backstreet Boozers, Architectural Icons, Legendary Locals, Temples of Beer, Infamous Inns, The Fallen & The Most Exclusive Pub In London
Bespoke maps to navigate pub tourers across London
Directory of best pub by tube stations in Zone 1-2
Overview of pub names & glossary of drinking etymology
Delivery Spring 2021
Pre-order Now