Merchandise
We've created an eclectic smorgasbord of exclusive and limited-edition gifts to enjoy as a memory of your day with us, or as a gift in advance of your trundle down tippling street.
From illustrated tea towels featuring a fine selection of London boozers to limited edition greeting cards they make the perfect present for pub lovers everywhere.
If you'd like to purchase a combination of our gift vouchers, book and/or merchandise then do drop us an email and we can create a bespoke bundle for you.
Cheers!
*UK and worldwide delivery available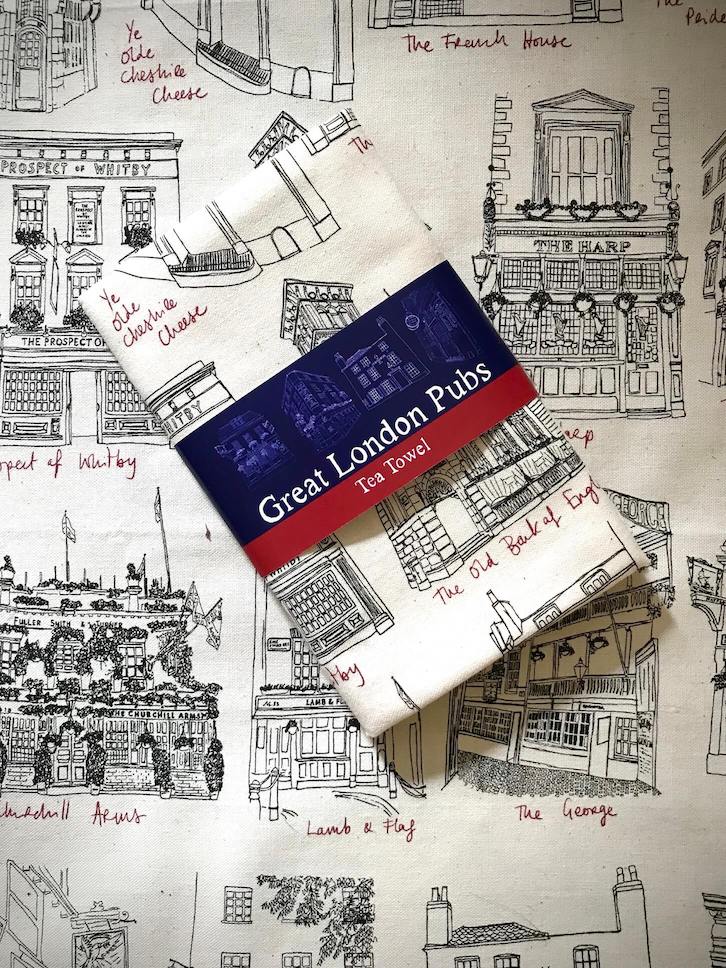 Illustrated tea towel of 16 beautiful boozers
Includes printed potted pub history
100% premium cotton
Made in the UK
Buy from our Shop
Features
The perfect gift to wet your whistle whilst you dry the dishes
16 hand illustrated great London pubs
Fold-out potted history for each pub
Handy hanging loop
Screenprinted in the UK
100% unbleached premium cotton